Cinecoup Accessibility Links current page is High School Brawl Mission 3: Poster
High School Brawl
REVENGE IS ACADEMIC
In a state of the art juvenile correctional facility, one audacious student aims to teach the system a lesson in revenge.
Edmonton, AB | Action, Thriller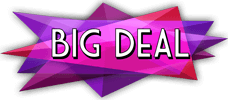 A photographic poster that contrasts the grit and the gloss of High School Brawl.
A mixed media poster that captures the warped mentality of the students of High School Brawl through street art, painting, and doodles.
High School Poster Brawl! Two vastly different posters face off to be the official one-sheet for the movie.