Cinecoup Accessibility Links current page is High School Brawl Mission 9: Franchise
High School Brawl
REVENGE IS ACADEMIC
In a state of the art juvenile correctional facility, one audacious student aims to teach the system a lesson in revenge.
Edmonton, AB | Action, Thriller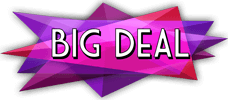 High School Brawl has a TON of franchise potential from graphic novels, to video games, tabletop games, action figures, tv spinoffs, and even an animated series! Watch the video to see just a handful of the cool ways we can expand the High School Brawl universe.