Cinecoup Accessibility Links current page is Hellmington Mission 10: Roast
Hellmington
#whathappenedtokatieowens
Selected to experience the first ever "Psychological Extreme Haunted Asylum", Katie Owens begins to question what is fake and what is real.
Toronto, ON | Horror, Thriller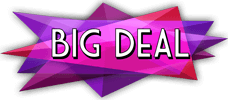 This mission is dedicated to the teams we respect and love. Trying to think of ways to poke fun at the TOP 15 was one of the hardest missions we've had to do. It's been a pleasure competing with you all for the past 10 weeks!