Cinecoup Accessibility Links current page is Hellmington Mission 2: Differentiator
Hellmington
#whathappenedtokatieowens
Selected to experience the first ever "Psychological Extreme Haunted Asylum", Katie Owens begins to question what is fake and what is real.
Toronto, ON | Horror, Thriller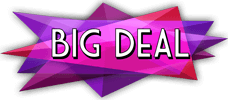 "Hellmington" is not just another found footage movie. We are creating a horror film in the structure of a true crime documentary that gives life to the story and character of Katie Owens in this immersive and unique genre experience. We will leave audiences questioning reality, as they travel through this convincing and thrilling cinematic journey that leads to a terrifyingly real conclusion.