What is CineCoup?
We make the movies fans want to see, by asking you which ideas you like the best. Our model brings talented filmmakers into the public eye and challenges them to build an audience before the cameras even start rolling!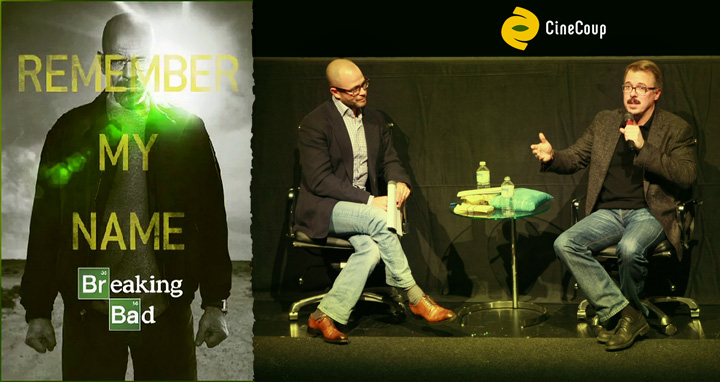 In 2014 CineCoup was proud to sponsor "One Last Cook" with Vince Gilligan (Creator of Breaking Bad) and Damon Lindelof (Creator of LOST) for VIFF Industry. After treating an audience to Gilligan's favourite Breaking Bad episode, Lindelof led a spirited Q&A for the best TV Showrunner working today.
What Does CineCoup Want?
We want genre projects and we know Canada's got the good stuff so bring it on! We're talkin' SCI-FI, HORROR, ACTION, THRILLER, COMEDY, or documentaries that deal with similar themes (ie. King of Kong, Indie Game: The Movie, Trekkies, etc.)

Filmmaking teams start by submitting a movie trailer. Over 12 weeks they advance through CineCoup's social web platform and in the end we option (up to) 10 projects and greenlit one for production with (up to) $1 Million in production financing and a release in Cineplex Theatres! #BeBrave
Mon, Apr 6 @ 9 PM ET - Top 60 Voting Now Closed
Mon, Apr 20 @ 9 PM ET - Top 30 Voting Now Closed
Mon, May 4 @ 9 PM ET - Top 15 Voting Now Closed